6 Tips to Enter 2023 with Healthy Skin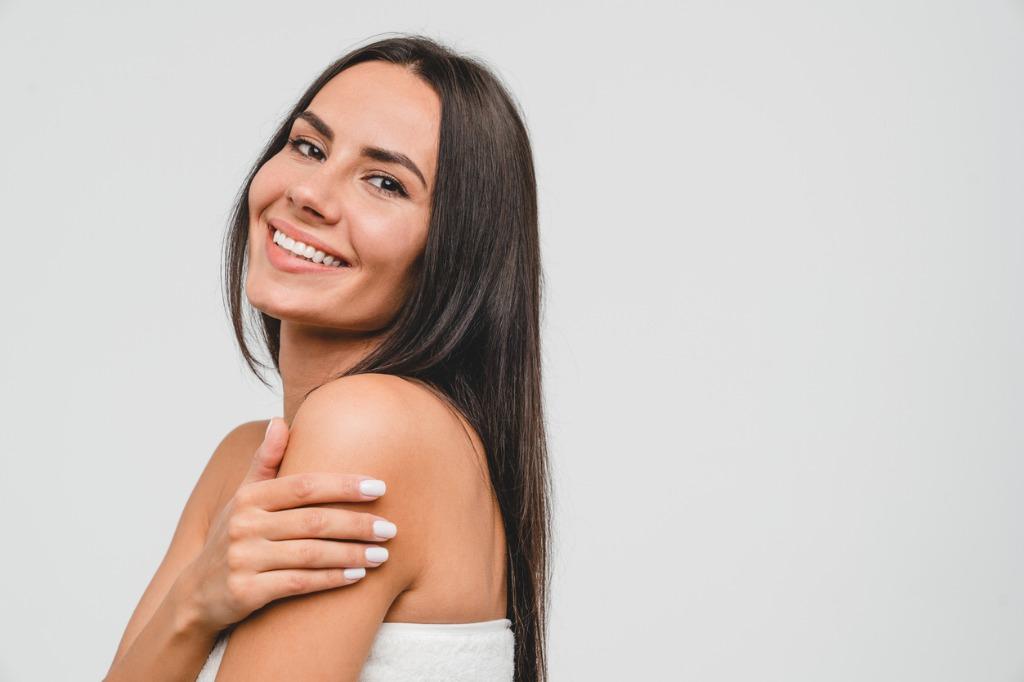 With the new year right around the corner, now is the perfect time to revamp your beauty and skincare routine. Healthy skin is beautiful skin, so it's essential to practice good habits and care for your skin with intention. At Academic Alliance in Dermatology, we are committed to helping you achieve your healthiest skin possible, so we are excited to offer the following tips to help you achieve a radiant complexion in 2023.
Upgrade Your Skincare Routine
A well-rounded skincare routine should include four components: cleansing, exfoliating, moisturizing, and sun protection. Furthermore, each one of these components should be tailored to your skin type. Our expert team of medical providers can help customize your routine to optimize your results. If you want healthy, glowing skin this new year, consider the following tips:
1. Wear Sunscreen Every Day
Sunscreen is essential for all skin types. Sun exposure may cause long-term damage to your skin, so it's crucial to wear sunscreen daily and reapply regularly. Even in cold or cloudy weather, it's vital to protect your skin from the sun's harmful UV rays. Choose a medical-grade, physical sunscreen with an SPF of at least 30.
2. Moisturize Regularly
Keeping your skin hydrated is key to achieving a glowing complexion. Dry skin may cause redness and irritation, so it's important to moisturize your skin regularly. People with sensitive skin may want to avoid moisturizers that have fragrances or contain alcohol, as these may cause further irritation. Instead, try using a tested and trusted medical-grade moisturizer from Alastin, Colorescience or SkinMedica. 
3. Remove Your Makeup Every Night
While using makeup can enhance your natural beauty, it's important to remove it at the end of each day. Leaving your makeup on overnight may clog your pores, causing breakouts and skin irritation. Make sure you use a cleanser that is gentle enough for sensitive skin yet tough enough to remove all traces of makeup, dirt, and pollution. If you notice signs of irritation, switch to a milder cleanser.
4. Use Medical-grade Skincare Products
Medical-grade skincare products are designed to help target specific skin concerns, such as wrinkles and sun damage. Our medical providers can select the best skincare products tailored to your individual needs. Whether you are looking for a deep cleansing mask or a light moisturizer, we have products for every skin type and condition. 
5. Visit a Dermatologist Regularly
As we head into the new year, make it a point to visit your dermatologist regularly. Unfortunately, many people forget to take care of their skin until a problem arises, which can be detrimental to maintaining healthy and glowing skin. Regular visits to your dermatologist will help you prevent skin problems. Skin cancer is a serious risk, so it's imperative to have regular check-ups and screenings. With early diagnosis, skin cancer is highly treatable. Use the upcoming new year as a reminder to book your annual skin exam.
6. Get Personalized Recommendations for Aesthetic Treatments
Whether you are looking to get rid of wrinkles, sun spots, acne scars, aging spots, or another type of skin concern, we offer several treatments to help you achieve the skin you've always wanted. Our personalized recommendations for aesthetic treatments help you look your best going into the new year. Some of the treatments we offer include:
Step into 2023 with Healthy Skin
Are you ready to have gorgeous and healthy skin going into the new year? At Academic Alliance in Dermatology, we are dedicated to delivering the best services and skincare products on the market. From acne treatments to skin cancer screenings, we have the knowledge and expertise to provide you with high-quality care. Contact us today to book your appointment and start the new year with beautiful skin.